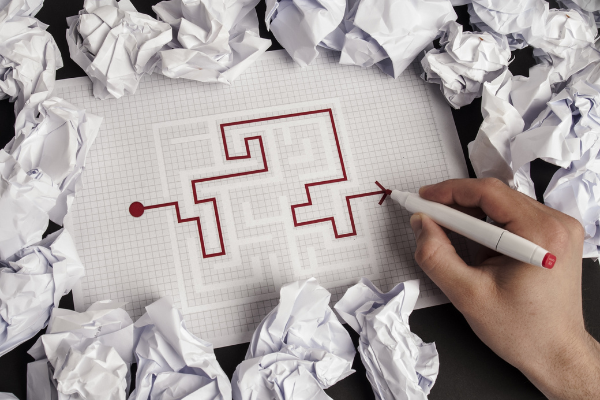 THE WORLD MAP
One Sunday, a father was busy, working on an important official assignment. However, he was constantly distracted by his daughter who wished to play with him. The father came up with a brilliant idea to engage her.
He took a page from the newspaper lying on the table and tore it page into multiple tiny pieces. He then told his daughter, "Here is an interesting puzzle for you, and these pieces of paper will form a world map, when assembled correctly. Now, let's see if you can solve this puzzle."
The girl took the pieces and went to her room. The father was very pleased with the activity, he was sure that it would take a long time to complete the puzzle, and he would be able to concentrate on his assignment.
To his surprise, the daughter came out of her room with the picture fixed in just 10 minutes. Amazed at the speed, he asked his daughter as to how she was able to assemble the world map at this rapid speed and accuracy.
For which the girl responded "There was a picture of a man behind each piece, I focused on arranging the picture of the man and in no time, I had the world map fixed."
Competency Connect: The most complex problem often needs just a simple solution.
'Decision Making and Creative Problem Solving' is one of the core competencies of our company.