RPA can be applied for the automation of transactional rules based tasks where structured data and clear predefined rules and parameters are used.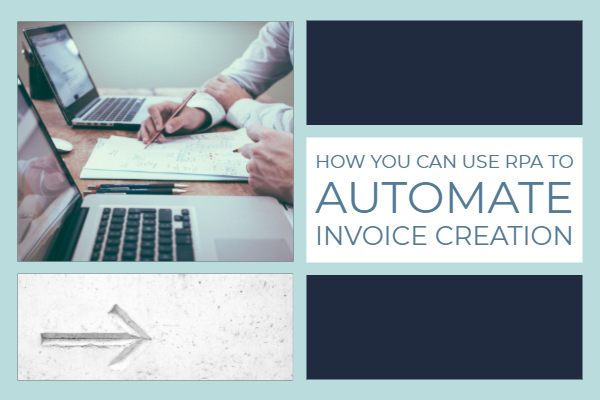 The solutions are easily and quickly designed, tested and implemented. They are designed to require relatively low investment or expenditure.
This blog shows how a process such as the creation of invoices is executed by an RPA tool. You will see how routine activities can be easily performed by the RPA based on predefined rules.
The key steps for the creation of invoices are as follows.
In this process, the invoice request is received

User opens the email

Relevant data is entered into SAP and the invoice document is created.
Automating invoice creation:
At the beginning of the process, the software robot opens the correct environment in SAP and logs in.

An invoice request is received by the software robot via email.

The robot opens the email and the attached Excel template and scans it thoroughly.

Different checks are performed by the robot to determine whether the data from the Excel template is of a certain quality.

The software robot runs the transaction code for the creation of invoices in SAP.

Subsequently, the invoice data from the Excel template is copied and pasted into the relevant fields in SAP.

The robot recognizes if the essential information is missing in the invoice request.

If this is the case, the robot sends an email to the invoice request with a request to adjust the specific invoice data.

When all the data is entered in SAP, the robot creates the invoice by running correct transactions.

The invoice is then correctly saved for sending.

At the end of the process, the robot sends an email to the request with confirmation that the invoice has been created and moves the invoice request to the relevant sub folder in Outlook.

Additionally, all the used applications are currently closed.
This is just one example of how RPA can be deployed for finance and accounting process. Next to the finance processes, there are many other opportunities for RPA that exists across other functions within the organization. Examples of these include customer care, business operations, IT and HR.
So are you on the road to automation? Now is the time to get started!