These skills are required for truly smart bots able to work in tandem with humans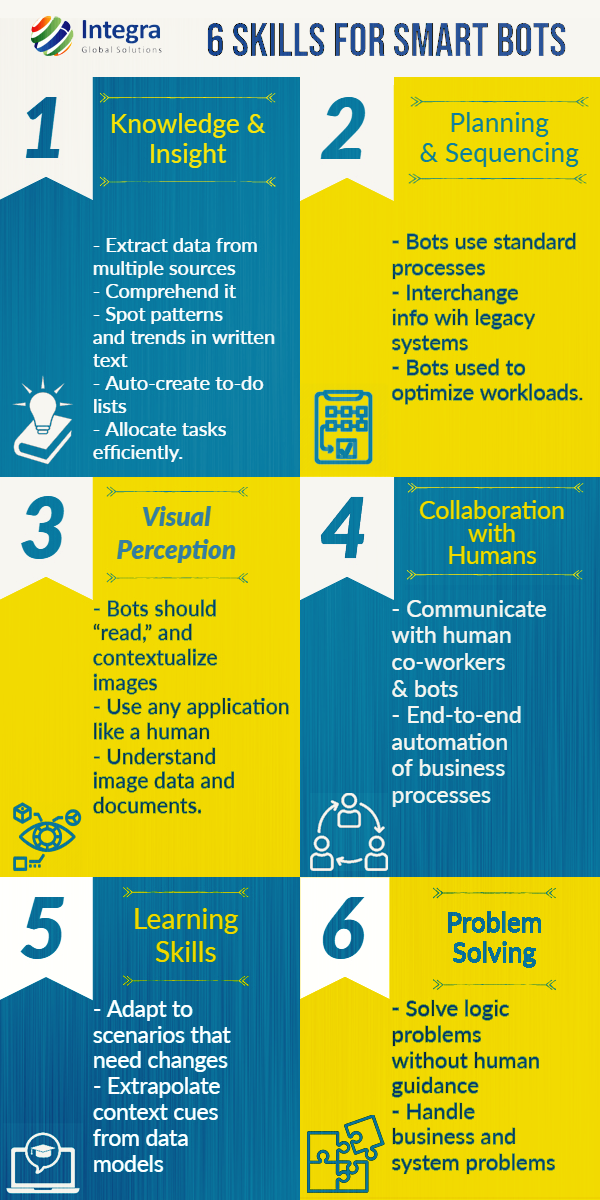 Knowledge and Insight
– Extract data from multiple sources
– Comprehend it
– Spot patterns and trends in written text
– Convert communications into to-do lists
– Allocate tasks efficiently.
Planning and Sequencing
– Bots use standard processes
– Interchange info wih legacy systems
– Bots used to optimize workloads.
Visual Perception
– Bots should "read," and contextualize images
– Use any application like a human
– Understand image data and documents.
Collaboration
– Communicate with human co-workers & bots
– End-to-end automation of business processes
Learning
– Adapt to scenarios that need changes
– Extrapolate context cues from data models.
Problem Solving
– Solve logic problems without human guidance
– Handle business and system problems