Most advertisements these days are either in your face, dull, drab or mediocre. Only a few advertisements truly standout. Among them, Apple is one company whose advertisements always stands out from the crowd.
It is not just few odd occasions. They seem to get it right every single time. Right from the early Macintosh days in the 1980's to today in 2015. That's 4 decades of constant success. Their product line has gone through so many changes in these 4 decades. They started with personal computers and laptops, to music players (iPods), mobile phones (iPhones) to hand held devices (iPads). Each product line has gone through various versions. Advertisement for every version is new, bold, different and invariably a success.
It always leaves a permanent inedible mark on the watching public. How do they do it..?
How Apple gets it right?
The get it right by using the power of "1".
Yes. Apple's adverts focus on just one feature/benefit and channel all its messages/points/bullets towards that one point. They never try to promote more than one feature in their entire ad. Remember their advertisements?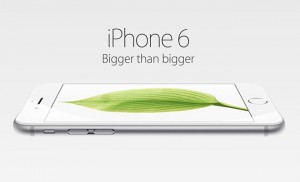 iPod nano – "1000" songs in your pocket
MacBook air – "World's thinnest" laptop
iPhone 6 – "Bigger"
iPad 3 – "Retina display"
They always focus their entire marketing message towards that "one" feature. When there is just one message, one feature or one benefit it is easy for people to remember it and stick in their mind for long. If you carefully notice, most advertisements (from other companies) promote many features/benefits but in the process lose their singular core focus.
How Apple continue to get it right?
What if there are many features?
It is OK if they have only feature to promote. What if there are many features and each equally important? How are they going to publicize them all? How are they going to get their promotion right?
Well. With iPhone 6s Apple once again got it spot on.
In this version of iPhone they had no stand out feature. But many new features. Apple cleverly handled it by packaging it all together under "one".
iPhone 6s – Only thing that has changed is "everything"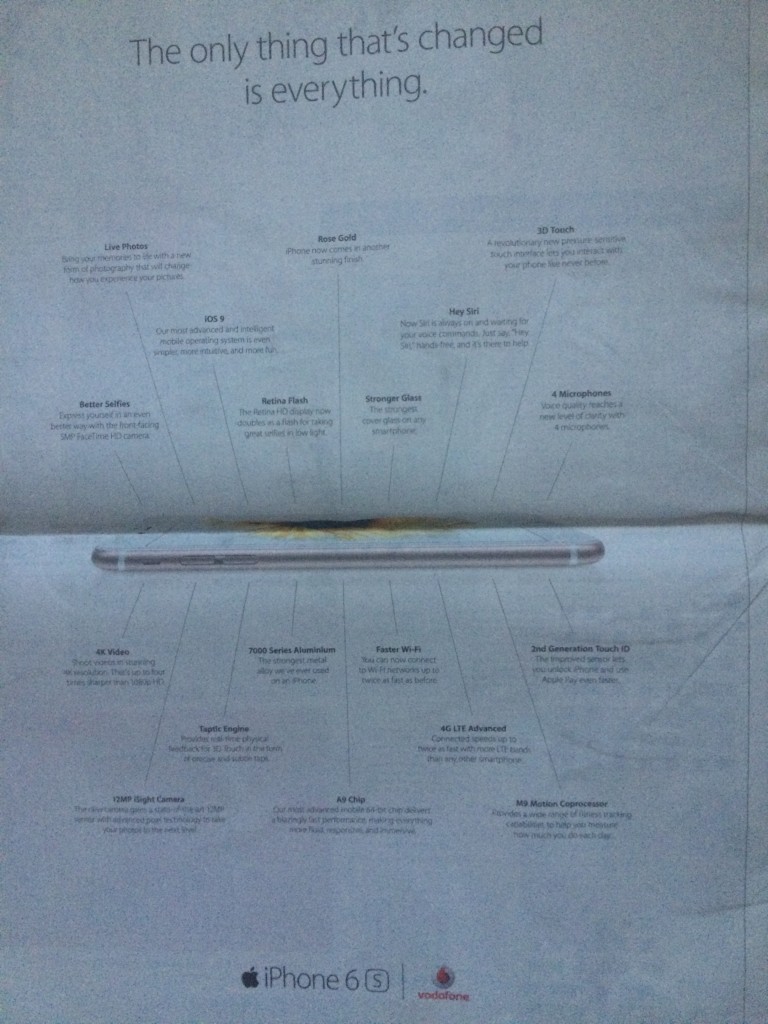 Though it promotes many features such as 4k video, 12MP digital camera, A9 chip, Rose gold, better selfies etc. they packaged it all under one feature "everything".
It is easier for people to remember one "everything" than the entire list of new features.
Clever marketers. Aren't they..?