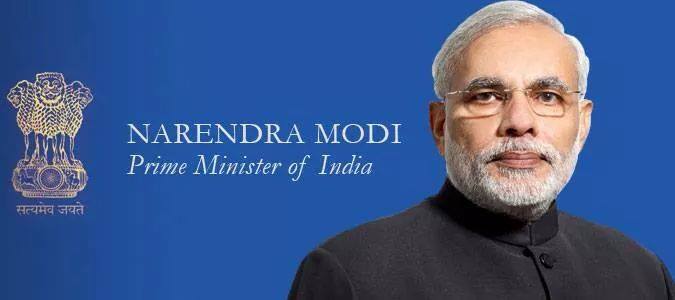 We must give Narendra Modi, the prime minister time for just one reason – Narendra Modi, is a Gujarati. And he is running India like a Gujarati* businessman. We know the success ratio of Gujarati businessmen. It always hovers around 100%.
Business acumen must be in the gene of every Gujarati. They achieve success in business wherever they are, whatever they do, whatever their academic background is and however poor they start with. Gujarati's will inevitably achieve success in their business by hook or by crook.
I personally have known and seen number of successful Gujarati men/women in the business world. They are successful in every part of the world and not just in India. There are so many great examples from all over Africa, United Kingdom, USA, Australia, Canada, Middle East, Singapore and many other countries. They may falter along the way, but will ultimately succeed at the end.
That's why we must stay patient and give a chance for this Gujarati prime minister. He after all is trying to run the country using his Gujju business lessons.
How Mr. Modi is running the country like a businessman?
1: Sales: Success in business needs a good product offering and an excellent sales team. Sales people must meet or exceed the targets every quarter and it is even better if everyone in the company does the selling job. That is what Modi is trying to achieve by lining up a good product offering. His product offerings include Make in India campaign, Investment bond for Indian Diaspora, Opportunities for foreign institutional investors, favourable business climate etc. Alongside he is also building his sales team of ministers and civil servants. He is not just building his sales team, he is also getting the citizen's of India to wear sales hat by getting them believe in the success story first. When the citizens believe in it, they will then sell the story to the rest.
2: Marketing: If you don't market yourself or your country, who else will? Modi is a marketer's dream. His own rage to riches story (from tea seller to prime minister of world's largest democracy), candid selfies with international leaders, trademark kurta dress, international Yoga day, clean India viral campaign. Everything is geared towards this digital marketing era. Modi and his team are the absolute masters in marketing. India Inc has suddenly transformed itself from a dull and shy marketer into a positive and vibrant marketing force focused on an optimistic future not just for itself but for the whole world.
3: Connection with power centers: In business, it is not what you know, but it is who you know and how well you know them matters the most. Modi understands this very well. That's why he charms all the powerful people and gets connected with them on a personal level. American president, Chinese president, German chancellor, French Prime minister, Japanese premier and Australian prime minister are just a few powerful people who got charmed by Modi in the last 12 months. The sort of people who can make a difference to his agenda. We know that business actually never happens between two corporate's. It only happens between two individuals who work for that corporate's. Same applies to Governments too. Relationship is not between the two countries, but the people who run those countries. That's why "chai pe charcha" with Obama is important. His "selfy" with Chinese premier Li is even more important.
4: Take your neighbours alongside: Businesses do not achieve success in isolation. Successful businesses often co-exist in the same location and geography. In fact every successful business needs other competitors and businesses to operate alongside to form a vibrant business climate. Likewise a country cannot achieve success on its own without their neighbours joining the party. That's why Modi takes all the neighbours alongside even if they appear small and insignificant in grander scheme of things. Bangladesh, Bhutan, Myanmar, Mongolia, Sri Lanka, Nepal and China were the neighbouring countries visited by Modi in his first 12 months as prime minister.
5: Feel good factor: A successful company can only be built by happy employees. For the employees to be happy they should carry a positive vibe about their job and must get up from bed looking to go to work every single day. All this needs a feel good factor and optimism about their future. Modi has completely removed the negative mindset that besotted the country for many years and has instilled a new found optimism. Modi has built the optimism through various programmes like clean India campaign, clean offices campaign, digital India campaign, meetings with non residential Indians, monthly radio address to the nation and events associated with patriotism.
6: Move detractors out: In the business research book good to great: why some companies make the leap…and others don't, Jim Collins explains about how it is vitally important to take the right people on the bus and offload the wrong people for the businesses to make the leap from good to great. He explains that having wrong people who do not align with the vision and goals of the company, can put on the brakes and push the wheel in opposite direction. He argues that it would hamper the momentum and spoil it for those who believe in the transformation. He explains that it is highly crucial to offload those people who do not believe in the vision.
Modi has carefully chosen to take only those who align with his vision in his cabinet and decision making team. He did not opt for the popular choice of taking his adversaries in his cabinet like most other prime ministers and presidents from all over the world do. He slowly but surely pushed aside his detractors from the decision making or core team. It might sound dictatorial, but that's what helps the business (or country) to make the leap from good to great.
Summary: The hungry Indian media has gone overboard analysing and scrutinizing each and every move of Mr. Modi and giving scores or picking faults for each and every step rather than taking a holistic view. In my opinion, looking from outside India, from Britain, he is doing the right job. Even though I do not personally agree with a few of his actions (like his land acquisition bill) my general assessment is that he is doing it right and he is taking all the decisions with conviction. Rather than giving scores or criticising his foreign visits, let us give him some time and support.
Benjamin Franklin once famously said there were only two things certain in life: death and taxes. We now know that there is a third certainty: a Gujarati succeeding in business.
Give this Gujarati time. Give him your trust. Give him your support. He will make it right.
(*) – Gujarat is a state in India. People from Gujarat are called as Gujarati's or Gujjus. Totally there are 29 states and 7 union territories in India. Gujarat is the 6th largest state in terms of area and 9th largest in terms of population.
In 2015, the top 5 richest Indians are Mukesh Ambani, Dilip Shanghvi, Gautam Adani, Azim Premji and Pallonji Mistry. What one thing is common between them all? Yes. All of them are Gujarati's.