Why is data entry service so important? How it benefits various industries? We all know that data is an important part of a company which helps to multiply a company's growth. Business world is becoming competitive and there are many industries who find it difficult to maintain their data. Here is where the data entry services acts beneficial for various industries which assure systematic storage and management of data by digitizing it.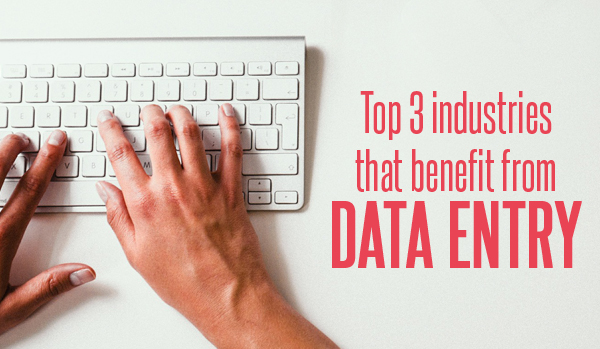 Today data entry service has a great demand across the world and is one among the profit making outsourcing job. Based on the type of business, industries find appropriate data entry services. Here are the top 3 industries you want to know all about.
Telecom Industry
Telecom is one among the most popular type of industry across the globe. They are the storage house of thousands of official records. Data entry service benefits this industry by making their tiresome work easy. They support them by storing their official records in the database to manage telecom billing system. This service also supports to manage information of the subscribers. Most of the telecom companies rely on fast and easily available information. These companies find the best data entry service as it is a most cost effective and profitable option.
Medical Transcription
Medical transcription is one of the major parts of healthcare industry that enables service where people create a database by converting analog data in digital form. There is a growing requirement of data entry service because this is an industry which records millions of health reports, patient notes and doctor reports in a digital format. This is not quite easy for the healthcare industry personnel to handle such large number of records and it is also a time consuming task. Here is where data entry service can make the job simple and it benefits this industry in creating a digital database.
IT enabled services
From BPO (business process outsourcing) to KPO (knowledge process outsourcing), data entry services provides adequate support in performing B2C and B2B interaction. A separate data entry service is maintained for most of the IT enabled services for creating and managing pool of digital data for business process.
With digitalization ruling over every industry, the demand for data entry is growing rapidly as well. If you are finding it difficult to maintain your records and other physical data, you can contact us  and avail the best and most efficient form of data entry services for your business.