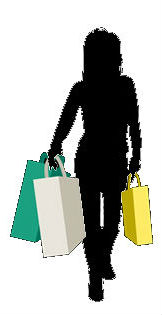 Work, for most people these days, is synonymous with stress. Sadly not many people love what they do.
But imagine doing something you really like and getting paid for it. Of course something legal

You wake up every morning looking forward to going to work, instead of dreading it. You don't check your watch every five minutes waiting for your time out; rather you lose track of the time as you work. You get paid for enjoying what you do. Sounds good, doesn't it?
Well, that's what mystery shoppers do. They shop. Anyone enjoys shopping. They do too, and get paid for it.